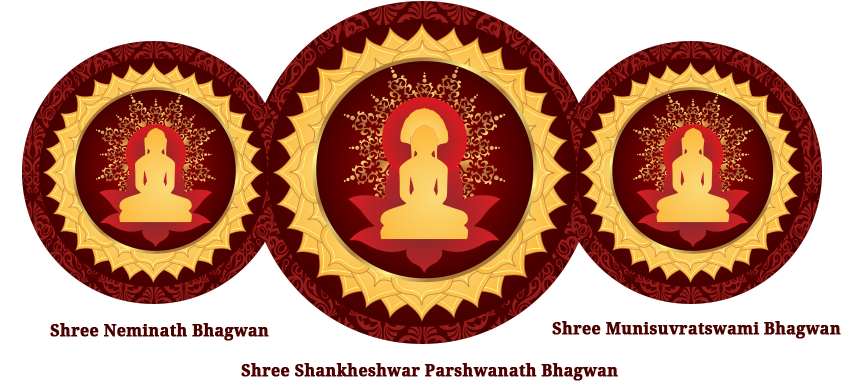 Pranam & Jay Jinendra!
The Jain Temple of Los Angeles (JTLA) located in Tujunga, California is a non-profit religious organization to pursue a goal of practicing, promoting and preserving the Jain religion. It is governed by a constitution and managed by Board of Directors and an Executive Committee consisting of President, Vice President, Secretary, Treasurer, Public Relations, and ten Directors, who are elected by the JTLA members for a term of two years.
With eternal blessings of Shree Mahavirswami Bhagwan, we are pleased to inform the entire Jain Sangh that the plans for the Jain Temple of Los Angeles (JTLA) have been finalized and we have secured the necessary Permits. Construction is going to commence very soon. We successfully performed a Snatra Pooja & Paryushan Maha Parva at JTLA with an overwhelming and marvelous response from our entire community. This humble beginning was the first step towards ensuring that we, along with our future generations, help to make this dream a reality.
Fortunately, after a long time we now have this opportunity knocking our door to participate in such an auspicious initiative. This is the time you can convert your wealth into a currency (Punya Nu Bandhi Punya), which can be cashed in any Gati. So do not miss out on this opportunity and do take maximum advantage of it, before it is too late.
It is with great pleasure to inform you that, based on the name of the sangh, the city and the direction of the Mulnayak Bhagwan's facing, Shree Shankheshwar Parshwanath Bhagwan is to be the Mulnayak along with Shree Neminath Bhagwan and Shree Munisuvratswami Bhagwan on the sides.
The upcoming JTLA offers many sponsorship opportunities and the JTLA Committee requests your active participation by sponsoring one or more opportunities outlined in flyer. We humbly request you to share this information with your friends and relatives and encourage them to support JTLA - physically, spiritually and financially.
We look forward to seeing you at the JTLA!
Membership Registration
You can
click here
to download it, duly fill it and send it to us by a post at the address mentioned below.
Jain Temple of Los Angeles
10105 Commerce Avenue, Tujunga, CA 91042
Mailing Address: 550 South Hill St, #1183, Los Angeles, CA 90013
tel: (213) 820 5400 • email: jaintempleofla@gmail.com